There's a new date for Vive le Livre, but our guest  makes it worth the wait!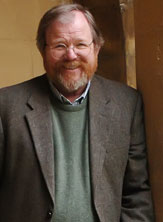 The Huntsville Foundation presents the 24th Annual Vive le Livre "Long Live the Book" event on November 11, 2010.  Vive Le Livre traditionally has been in September, but this year's date has been moved to welcome  bestselling author Bill Bryson. 
 A masterful and irreverent storyteller, Bryson takes readers on a memorable trip with his charm, warmth and self-effacing humor. Former NBC News anchor Tom Brokaw agrees saying this about Bill's book, The Life and Times of Thunderbolt Kid: "Bill Bryson's laugh-out-loud pilgrimage through his Fifties childhood in heartland America is a national treasure. It's full of insights, wit, and wicked adolescent fantasies."   
 Bryson has written over twenty books with more than six million copies being sold in the United States.  His newest book, At Home: A Short History of Private Life, is being released October 5, 2010 by Doubleday.  At Home: takes a look at the history of the world without Bill leaving his house.
Vive le Livre is a celebration of literature and libraries through the ages. Proceeds benefit Huntsville Madison County Public Library.  Tickets   A convenience fee will be added to all credit card purchases.
 24th Annual Vive le Livre
Thursday, November 11, 2010
Von Braun Center – South Hall at 6 p.m.
Ticket  Information:
Benefactor -- $500
Two reservations for the Author's Cocktail Reception
Two reservations for dinner, author keynote address and book signing
One autographed copy of the author's book
Event program listing honoring your gift
Scholar -- $150
One reservation for the Author's Cocktail Reception
One reservation for dinner, author keynote address and book signing
Bibliophile -- $100
One reservation for dinner, author keynote address and book signing