Computer Training Center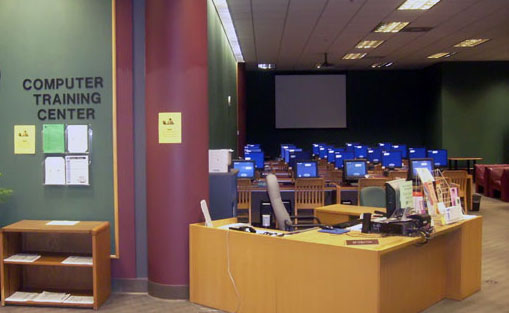 The Computer Training Center offers free classes in computer basics to our staff and to the public. When classes are not meeting, our computers are open for the public to use.
We are located on the second floor of the Main Library at 915 Monroe Street. Call (256) 532-2356 for information about classes and public hours.
See our current class schedule here. Reserve your spot by calling (256) 532-2356.
The July schedule will be available on June 25, 2015.
You can sign up for classes starting at 2 pm on June 25, 2015.