So, where is HMCPL headed with this new catalog upgrade to Koha? Why are we making this change?
Let's talk a little philosophy here. No, not Aristotle, but computers. We're taking a big leap with a major FOSS package, and I thought I'd take a few minutes to explain what that means, and why that's good for you, our patrons.
FOSS. It's a short acronym, for a big concept.

Free. "As in beer." A concept where you don't have to pay for something you get.

Open. Not closed. Everyone can see what's inside. Often referred to as "Free, as in speech."
Source. The human-readable language that the programs are written in.
Software. The stuff that makes the digital world go round.

FOSS. That's what Koha is. It's free for anyone to use. Free to look at and inspect. Free to update and fix. There's nothing hidden or proprietary to this software. If a developer in Tuvalu has a good idea, it can make it in. If a librarian in Marseille fixes a bug, everyone gets the fix. When new features come out, we don't have to pay for them, just decide on if they're appropriate for our patrons and how we can best take advantage of them.
Everything about Koha is based on its FOSS heritage. And HMCPL is proud to be the first public library in the state of Alabama to use this technology.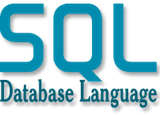 Reports are written in the industry standard SQL (Structured Query Language) used by every open database system in the world (and, as a matter of fact, many proprietary ones). The Koha Community has a huge repository of pre-built reports that can be used out of the box, or customized to fit our specific needs. There's no need to pay for a vendor to write custom code and then wait several months just to do that special report. This allows us to be more flexible with changing needs, while being more efficient with our budget. It allows us to be more responsive and able to better serve you.

The programs in Koha are all written in Perl, an open source programming language that's been around since the late '80s, that drives millions of websites, and is included in every modern operating system by default or available as a free download. Perl is the workhorse of the industry. There are Perl programmers all over the world, and there are plenty right here in Huntsville. We've even got some here in HMCPL.
What's this all mean to us? More. For less. We don't pay for the software, we pay for the support service. We don't pay for most new features. If we do dream up some wiz-bang new way of doing something, we can share the development costs with the whole community, or write it ourselves. Unlike traditionally licensed proprietary software, we don't buy a "license" to use the software every year, we "own" this instance of the software, just like we own our data. Just like we own our servers.
FOSS. This is but one of the reasons why we're changing out our catalog. We've been working on this project for close to two years now, and next week, big things will be coming to HMCPL — things that will make accessing and using our online as well as in-library resources so much better for you, dear reader!