Our oldest and largest Friends of the Library group is associated with "Fort Book," the Downtown Huntsville Library at 915 Monroe St. FOL volunteers operate the FOL Bookstore located to the left inside the library's entrance foyer. All revenue goes to the library.
Bookstore Hours of Operation
Monday: 12:00-3:00 p.m.
Tuesday, Wednesday, Thursday: 12:00-6:00 p.m.
Friday: 12:00 p.m. until 4:00 p.m.
Saturday: 10:00 a.m. until 4:00 p.m.
Bookstore Donations
You may donate your gently used items to the Bookstore and reclaim some home space. We gratefully accept the following items and more:
Fiction (hardcover and paperback)  

Non-fiction on all topics 

Comic books, graphic novels 

Magazines (recent issues preferred) Foreign language 

Biographies 

Music (CDs and vintage records) 

Cookbooks and craft

Movies (DVD and VHS) 

Children's books

Religious and philosophy books 

Dictionaries 

Audio books 

Text books
Book Sales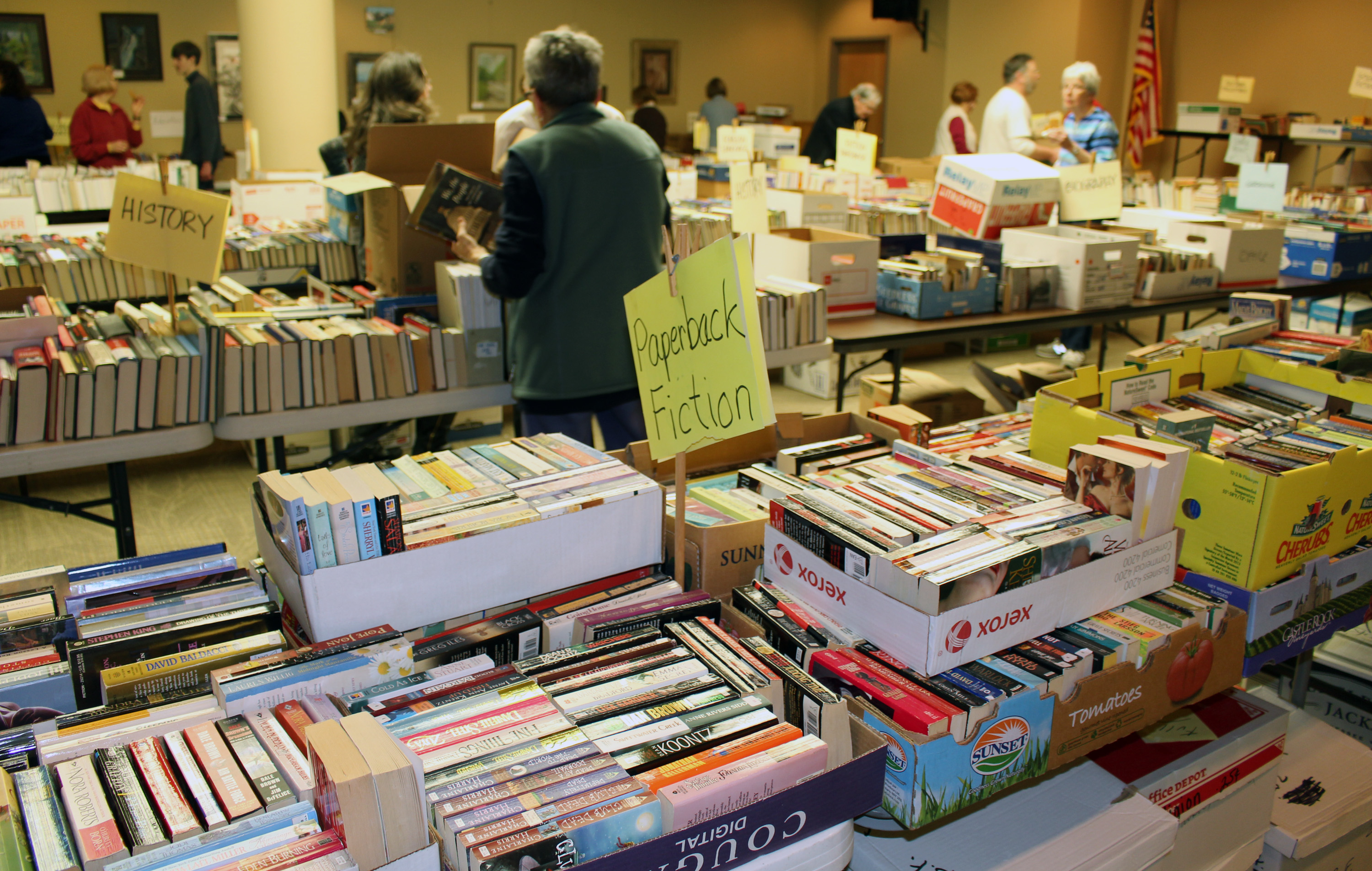 FOL 25-Cent Book Sales occur twice a year in the library auditorium. Thousands of books of all kinds are sold at 25 cents each. The public is invited to the Friends' 25-Cent Book Sales. FOL Members-Only Book Sales occur twice a year in the Bookstore. Everything in the store is sold at 50% off for FOL members only. 
For more information about the Downtown FOL Bookstore, please call 256-532-5986.
The Downtown Friends of the Library organization also presents the Hertha Heller Forums, a series of lectures on a wide variety of topics. Light refreshments are provided.