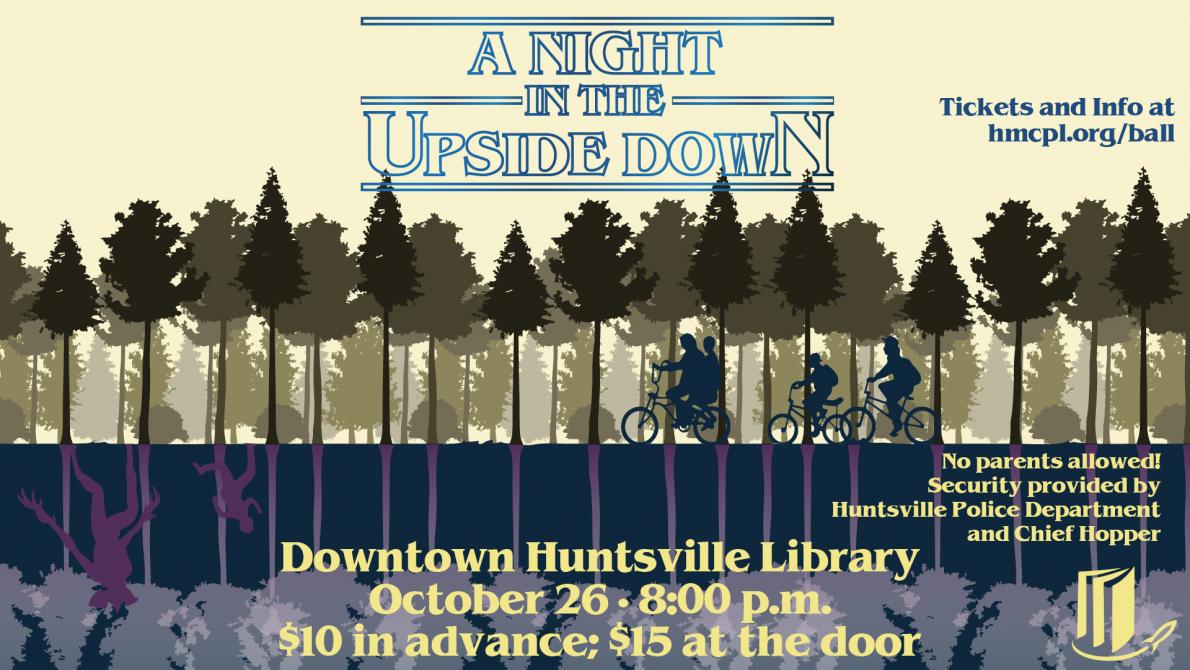 Here are the important details:
Saturday, October 26
8 p.m. - Midnight
Teens and Tweens only
Tickets $10 in advance through October 25, $15 at the door (tickets can be purchased at any branch location or online at store.hmcpl.org)
Popup Arcade brought to you by Pints and Pixels!
Refreshments served
Themed Escape Rooms
Cosplay contest
Prizes and more
Tickets are on sale October 1 at store.hmcpl.org. Prices are $10 in advance and $15 at the door. Ages 12-18; parents may pick up and drop off, or wait in the parking lot, but are not allowed to stay at the Ball. Security will be provided by the Huntsville Police Department.