Cyber Security is protecting information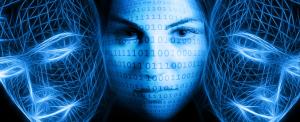 From transactions at large chain stores to federal government files, online shopping to social networking, your personal information is out there. Breaches in cyber security affect millions of people every year and makes your personal information vulnerable to fraud and identity theft. 
Have you been a victim of ransomware? Are you using proper cyber hygiene? Do you know how to protect your information when you are browsing the internet? We have compiled several resources here to help you understand the risks associated with cyber security and things you can do to protect you and your information from becoming another identity theft statistic. Click the links below, or read on to learn more about these resources.

Protecting children and families online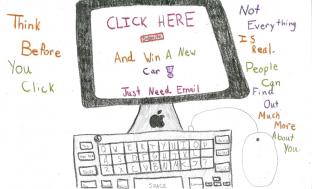 Do your kids know what cybersecurity is? Which websites are okay to visit? What kind of information is acceptable—and more importantly, what is not—to share online? The Department of Homeland Security (DHS) has started a campaign called Stop. Think. Connect. to "secure one citizen, one family, one nation against cyber threats." This campaign has several tips for keeping your personal information safe, your family protected, and our national security intact.  
Stop: Stop hackers from accessing your accounts—set secure passwords. Stop sharing too much information—keep your personal information personal. Stop—trust your gut. If something doesn't feel right, stop what you are doing. 
Think:  Think about the information you want to share before you share it. Think how your online actions can affect your of offline life. Think before you act—don't automatically click on links. 
Connect: Connect over secure networks. Connect with people you know. Connect with care and be on the lookout for potential threats.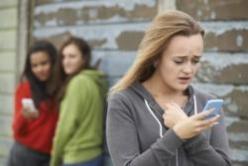 DHS has compiled several resources, including tip cards and presentations, to help parents and educators start the conversation with kids about internet safety. There are also links to a smartphone security checker, information about how to file a complaint if you have been a victim of online crime, and steps for reporting information regarding possible sexual exploitation of children.
Privacy. Cyberbullying. Video games. Socializing. Texting and Sexting. Parental Controls. Every parent/guardian should be aware of these topics (and more!) when it comes to our kids' online lives. OnGuardOnline.gov is a one-stop shop for these subjects, and it offers helpful tips for communicating with children about these big topics that is broken down by age group. 
Protecting your business
In addition to resources similar to those above, StaySafeOnline.org (powered by the National Cyber Security Alliance) offers information for keeping your customers safe, how to assess risks, monitor threats, and report cyber attacks on your business, steps to take when implementing a cyber security plan, and effective methods for training employees.
Cyber security in higher education
Calhoun Community College and the University of Alabama in Huntsville (UAH) have excellent programs for cyber security education as well as a myriad of links and resources to help you protect yourself, your family, and your business while online.
Cyber security activities in Huntsville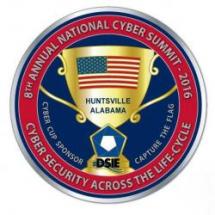 Network, ask questions, and learn new vulnerabilities and new methods of protection at the 2017 National Cyber Summit at the Von Braun Center in Huntsville, AL on June 6-8. Experts, community leaders, and exhibitors will come together for a 3-day conference dedicated to cyber security. Register here.
Compete in the National Cyber Summit Cyber Cup competition...put your skills and knowledge to the test!