With a variety of download services, HMCPL is always open.
Check out and download straight to your tablet, ereader, desktop or smartphone. No fines because it returns automatically, and it's free because it's just another one of the great services offered by HMCPL.
Explore thousands of ebooks, audiobooks, music, movies, and television shows, with new content added each week.
All you need to do is login with your HMCPL library card number and your PIN.
Ebook/Audiobook Services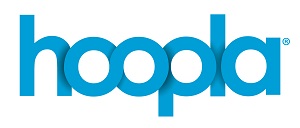 Hoopla is an all purpose media streaming platform. Titles include ebooks, comic books, audiobooks, music. television show, and movies. 
Patrons can check out up to five (5) titles per month.
Visit Hoopla or learn more information about the service here.
Music Services
Movies/TV Services
E-reader Services
Borrow an e-reader to take home! The Downtown Huntsville Library, Bailey Cove Branch Library, and Eleanor E. Murphy Branch Library all have readers with pre-loaded books available for a 1 week checkout. Genres include young adult, mystery, and romance, plus the hottest bestsellers.