The City of Huntsville recently posted a blog article where city employees got to sound off about their favorite books from childhood. We thought this was a pretty cool idea, and with Summer Reading right around the corner, we figured it was a good time to poll the library staff, Board members, Friends of the Library, and Foundation members for their favorite books from childhood.
Most of these can even be found in our current catalog (click on the book cover to find that book/author at HMCPL; if we do not have that specific book, but have others by the author, a link will be beside the book). Hopefully, this will bring back fond memories of your own favorite books from when you were a kid, and we encourage you to talk about it or even share the book with a child in your life.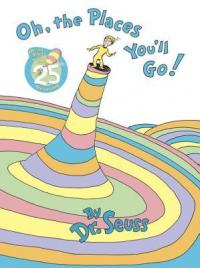 Ann Hook-Baker, Friends of the Library
"Anything by Dr. Seuss because it wakes up the brain cells. I like nonsense, too!"
Fantasy is a necessary ingredient in living. It's a way of look at life through the wrong end of a telescope, which is what I do, and that enables you to laugh at life's realities. --Dr. Seuss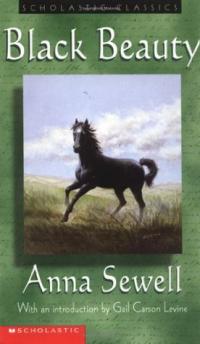 Cindy Hewitt, Monrovia Public Library Manager
"One of my favorite books from my childhood was Black Beauty by Anna Sewell. I was crazy about horses and I loved this book told from the horse's perspective."
Mandee Farley, Monrovia Public Library Youth Librarian
"I had a picture book set of Black Beauty, and since I was obsessed with horses, a book told from the point of view of a horse was a perfect fit."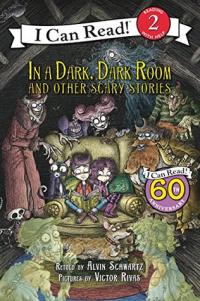 Amanda Porter, Elizabeth Carpenter Public Library of New Hope Manager
"I think the reason In a Dark, Dark Room and Other Scary Stories by Alvin Schwartz resonated with me so much as a child was because of just how spooky it was. I was hooked to the horror and paranormal genre from that point on."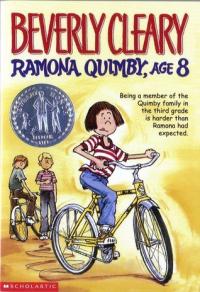 Misty Perkins, Downtown Huntsville Library Interlibrary Loan and Serials Coordinator
"Ramona Quimby, Age 8 by Beverly Cleary! Ramona was a much more rambunctious kid than I was. I loved reading about all the trouble she managed to get herself into."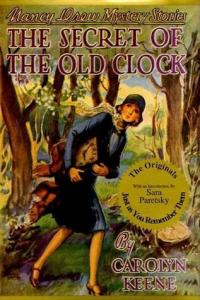 Lillie Cawthorn, Showers Center Library Manager
"One of my favorites was the first Nancy Drew book, The Secret of the Old Clock, by Carolyn Keene. I love that a teenage girl, along with her two best friends, were solving mysteries and always caught the bad guy/girl."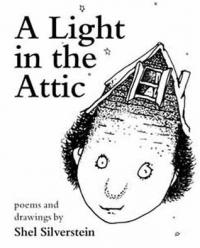 Yuki Lewis, Oscar Mason Public Library Manager
"I loved A Light in the Attic by Shel Silverstein as a child because of the fun and lyrical flow of his poems. My favorite is 'How Not to Have to Dry the Dishes.'"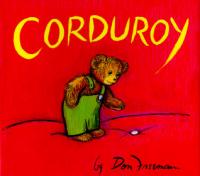 Lisa Blackmon, Madison Public Library Librarian
"Corduroy by Don Freeman captures the wonder of exploration and the warmth of friendship...and it didn't hurt that I share my name with the bear's best friend."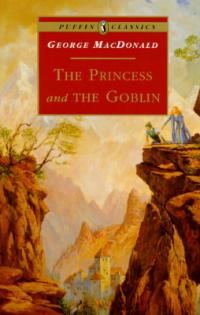 Mandy Pinyan, HMCPL Outreach Manager
"I was absolutely obsessed with The Princess and the Goblin by George MacDonald. To learn to believe without seeing, a princess, a secret room at the top of the castle stairs, and a great adventure--I was hooked from a young age. This book is said to be one of J.R.R. Tolkein's favorites as well."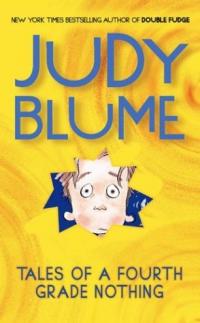 Laura McPhail, HMCPL Director of Public Relations
"Many others have mentioned some of my favorites already...the Little House books, the Ramona books, Charlotte's Web...they were all favorites of mine. But one that really stands out in my memory is Tales of a Fourth Grade Nothing by Judy Blume. This is the first book in what would become the 'Fudge' series, and I could totally relate to having a seemingly annoying and doted upon little brother that always managed to skirt big trouble in his mischief. At the time, I could totally relate to being the put-upon older sibling too. This book was hilarious, and I enjoyed reading it to my oldest nephew who has two little brothers of his own; he related quite easily, too!"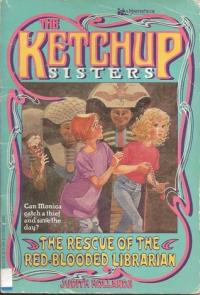 Courtney Braggs, Technology and Training Center Librarian
"I've always enjoyed solving puzzles and mysteries, so The Ketchup Sisters: The Rescue of the Red-Blooded Librarian by Judith W. Holland quickly became one of my most memorable childhood favorites. I won a prize for the poster display/book report I did on it, but I also felt a close connection with the two main characters who were about my age then, and the three of us detectives had a very amusing first investigation at a local museum."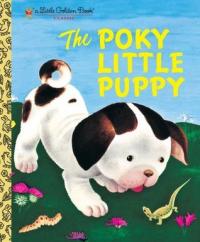 Cassandra Thompson, Downtown Huntsville Library Special Collections Archivist
"My favorite was The Poky Little Puppy by Janette Sebring Lowrey. It's funny now as I'm training for the Sprint Triathalon. I can be poky all I want as long as I cross the finish line!"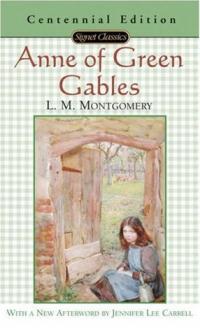 Valerie MacMurdy, Blind and Physically Handicapped Library Assistant
"Anne of Green Gables by L.M. Montgomery was my favorite. Despite all the scrapes Anne got into, she won over the hearts of the whole town with her vivacious personality and big heart."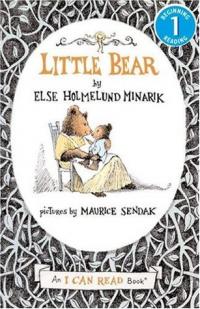 Laura Noble, Downtown Huntsville Library Youth Librarian
"My favorite was Little Bear by Else Holmelund Minarik and Maurice Sendak. I adore just how humorous, cozy, and sweet it is--especially Maurice Sendak's beautifully drawn illustrations."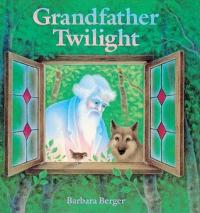 Haley Whaley, Eleanor E. Murphy Public Library Youth Librarian
"Grandfather Twilight by Barbara Berger has such gorgeous illustrations and is a lovely, peaceful bedtime book."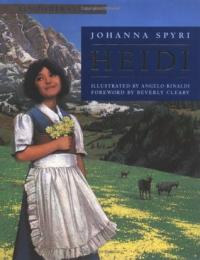 ​Jayne Venters, Friends of the Library
"Heidi by Johanna Spyri was my favorite."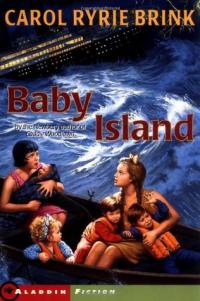 Amy Stucky, Huntsville Library Foundation
"I loved Baby Island by Carol Ryrie Brink. I would read it every time my mom would drop me at the Bessie K. Russell branch in the Kroger parking lot while she did the grocery shopping. It is about two young sisters who are shipwrecked with four babies (two are twins) and their ensuing island adventures."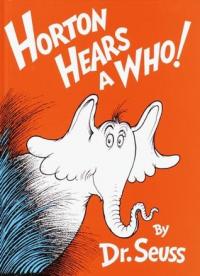 Doug Martinson, HMCPL Board of Directors
"Horton, the elephant, stuck to his belief that there were people living on a tiny planet even though so many people told him he was wrong and attempted to destroy it. His bravery saved the tiny planet and its inhabitants."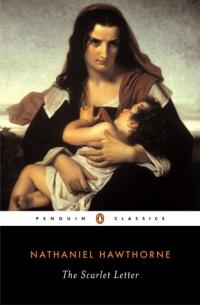 Melissa Thompson, HMCPL Board of Directors
"In high school, I read The Scarlet Letter, and it gave me a fresh perspective on my world. I was intrigued and drawn in by the way that Hawthorne developed his compelling story about the very personal toll that judgment and shame can take on human beings."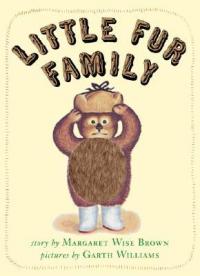 E. Cutter Hughes, HMCPL Board of Directors
"The first one I remember fondly is Little Fur Family by Margaret Wise Brown. It has been a while since I read it. The family was adorable and I think that I was desperate for a pet in pre-school years. Goldilocks and the Three Bears was also fun, as I could imagine actual houses near me where the bears might live."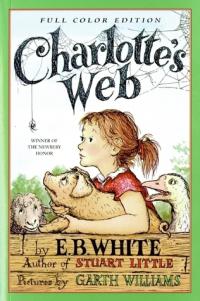 Carla Clift, HMCPL Board of Directors
"My favorite book as a child was Charlotte's Web. It was my favorite book as a child because lessons of friendship, loyalty, and truth bound the story together and it shows readers that friends come in all shapes and sizes."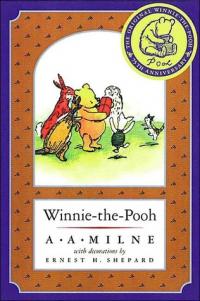 Thomas Hutchens, Special Collections
"My favorite book growing up was Winnie-the-Pooh by A.A. Milne. I loved the friendship between Pooh and Piglet."
Stephen Newell, HMCPL Floater
"My favorite childhood book would be Winnie-the-Pooh by A.A. Milne. This is probably the oldest book I remember reading as a kid, and I always loved the world he created!"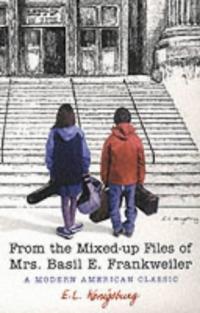 Laurel Best, HMCPL Executive Director
"My favorite was From the Mixed Up Files of Mrs. Basil E. Frankweiler by E.L. Konigsburg. I always knew I wasn't one to run away to the woods, but running away to the Metropolitan Museum of Art--now you're talking!"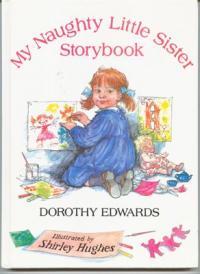 Annie Phillips, Eleanor E. Murphy Public Library Manager
"My Naughty Little Sister by Dorothy Edwards and Shirley Hughes was a sweet ensemble of stories about a young English girl and her cheeky little sister in post-WWII England. These were great across-the-pond counterparts to my favorite American sisters, Ramona and Beezus."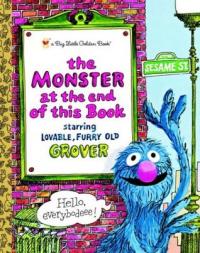 Suzanne Flynn, Downtown Huntsville Library Adult Programs Coordinator
"There is a Monster at the End of This Book by Jon Stone. My dad would read me this book in his best Grover impression (which was pretty darn good, I must say), and each page was more delightful than the last. This was the book that taught me that words are magic!"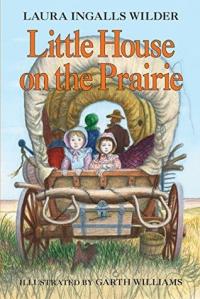 Connie Chow, Downtown Huntsville Library Manager
"My pick is the Little House on the Prairie series by Laura Ingalls Wilder. I loved the detailed descriptions of daily life for the characters when they practiced homesteading skills and worked on the farm."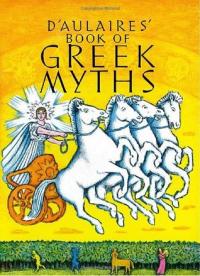 Ryan Levie, Bailey Cove Public Library
"As a kid, I loved D'Aulaires' Book of Greek Myths by Ingri and Edgar Parin. I remembered it for the fantastically different illustrations of Greek mythology and bright yellow cover. I can't speak for everyone, but I particularly enjoyed the fact that for a kid's book, it didn't shy away from some of the more creepy or disturbing aspects of Greek myths. It pleased me quite a bit when I saw that we carried it. Like a lot of childhood books, I could have sworn I was the only person who ever read it."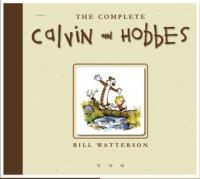 Andrew Swallom, Downtown Huntsville Library Information and Business Center
"A classmate's copies of the first three collections (of Calvin and Hobbes by Bill Watterson) were passed person to person through my 4th grade class like some kind of virus, our collective enthusiasm becoming so intense that it became truly performative. And, in retrospect, I suspect that there may be no greater single formative influence on my sensibility in those years than that strip."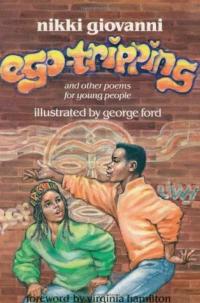 Emeka Marshall, Training and Volunteer Coordinator
"Ego-Tripping and Other Poems for Young People by Nikki Giovanni is still my favorite childhood book and she is still one of my favorite poets. I was inspired by Giovanni's verse and voice to love and even write my own poetry."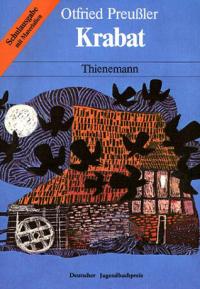 Michaela McKinnon, Bessie K. Russell Public Library 
"I have two favorites. The first is Krabat: The Sorcerer's Apprentice by Otfired Preussler. It was a book that my mother had loved when she was a child, and she shared it with me when I got old enough to follow along.
And...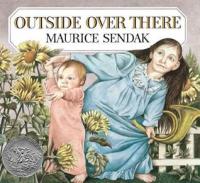 "Outside Over There by Maurice Sendak was a story I never got tired of hearing as a little sister who grew up with an awesome and protective older sister."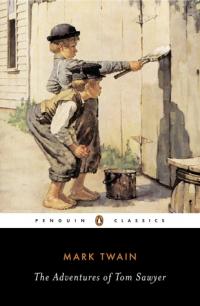 Brian Bess, Downtown Huntsville Library Information and Business Center
"The first book I recall reading and taking to heart was Mark Twain's Tom Sawyer. Of course, I identified with this boy that pretty much played as he pleased despite always being in the dog house with his aunt and generally every other authority figure. I loved that he could go on rafts, sneak in graveyards at night, even fake his own death and walk in on his own funeral...and he was barefoot most of the time and wore a straw hat. I wanted to dress like him and act like him, all in my own little 7-year-old's imagination."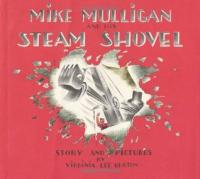 Betty Pate, Bailey Cove Public Library Youth Librarian
"One of my favorite books from childhood is Mike Mulligan and His Steam Shovel by Virginia Lee Burton. I remember hearing it read aloud for the first time on Captain Kangaroo! What a wonderful friendship story that still checks out at our library."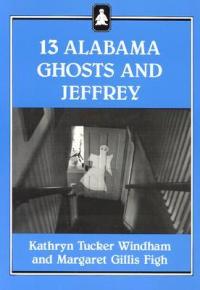 Bobby Lipscomb, Blind and Physically Handicapped Library Manager
"My favorite book from my childhood was 13 Alabama Ghosts and Jeffrey by Katherine Tucker Windham. I loved it because of the sort of local spooky stories and because our wonderful school librarian, Mrs. Dunaway, did such a great job reading it to us with all the appropriate scary noises she could make."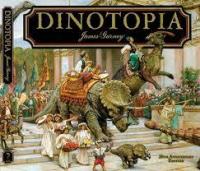 Jake Cornelius, Downtown Huntsville Library Information and Business Center Manager
"I'm a tremendous fan of good world-building, and James Gurney set an early gold standard for me with his lost continent of humans peacefully coexisting with dinosaurs in Dinotopia. It's also a gorgeous book. I still really like this book today!"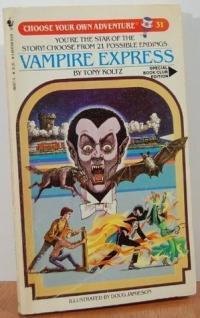 Jon Schafle, Downtown Huntsville Library Youth Librarian
"Choose Your Own Adventure #31: Vampire Express by Tony Koltz was one of the first horror books I ever read. I remember being fascinated by the story and re-reading it over and over to see all the different endings I could get."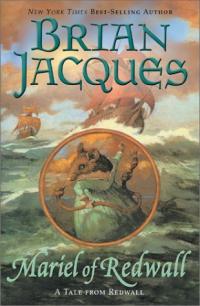 Kayleigh Walker, Downtown Huntsville Library Information and Business Center
"I loved Mariel of Redwall by Brian Jacques best out of the Redwall series because Mariel was such a strong female character and I felt I could really relate to her."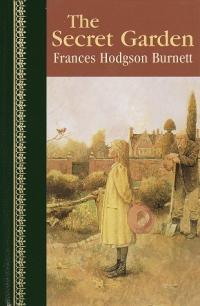 Susan Markham, HMCPL Department of Institutional Advancement Director
"My favorite book in childhood was The Secret Garden by Frances Hodgson Burnett. I knew nothing about it when I chose it from the school library, but I liked the cover because it had a girl on it and I helped my grandparents in their garden every summer. I soon learned it was a special kind of garden, with wonderful descriptions of flowers and nature. And, I also learned that it was very important to be friends with all kinds of people, especially if they were not the same as you. I recommend this book for adults too."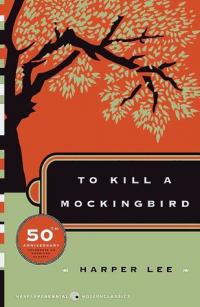 Shaquila Willie, Oscar Mason Public Library and Outreach Librarian
"My favorite childhood book was To Kill a Mockingbird by Harper Lee. This book teaches many truths about young girls who lived in the South."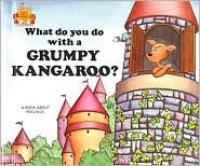 Anne Wood, Madison Public Library Adult Programs Coordinator
"My favorite childhood book was What Do You Do with a Grumpy Kangaroo? by Jane Belk Moncour. My dad used to read it to me when I was being fussy, but he would change "Kangaroo" to "AnnieRoo." He still calls me that to this day!"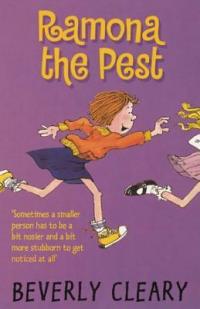 Audrey Jones, HMCPL Department of Institutional Advancement Admin
"My favorite was Ramona the Pest by Beverly Cleary. I loved how she could not resist pulling Susan's curls and the "boing" sound."
Christina Tabereaux, Huntsville Library Foundation
"I can remember meeting Ramona for the first time as a child and finding her so relatable and funny. I wanted to be friends with her. I wanted to have red rain boots and a doll named Chevrolet too! And now I'm re-reading Ramona with my own 5-year-old and finding her just as approachable and hilarious! Here we are almost 50 years after the original publication, and the book still rings true with descriptions of kids and their clever imaginations and amazing observations about the adults around them."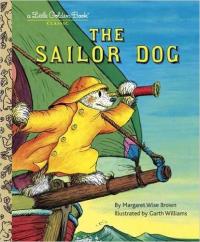 Carey Miller, Huntsville Library Foundation
"I have always loved Scuppers the Sailor Dog by Margaret Wise Brown, a family tradition since my great-grandmother read it to my mom when she was little; my grandmother read it to me; and now my mom has passed it on to her grandchildren (my kids). A real testament to the power of a book to speak to generation after generation!"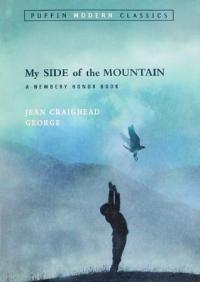 Stephen Locke, HMCPL Public Relations Assistant
"I can't think of anything I loved quite like My Side of the Mountain by Jean Craighead George. This book made me feel a very particular way as a kid. Excited and comforted at
the same time, I suppose. I went looking for it in the adult fiction at a bookstore at some point in my early twenties, and I remember feeling silly when I asked for help finding it and was told it was in the children's section. Maybe this is common, but I guess I didn't perceive it as a kid's book when I was myself a kid, and that misperception remained in my subconscious all those years. What feels silly now, though, is that the twenty-something me immediately lost interest in rereading it once I learned it was actually a kid's book. Thinking about it now, I definitely want to re-read it. I can relate a lot to a kid who wants to run away from civilization, carve out a tiny dwelling in the trunk of a big tree, and make friends with animals."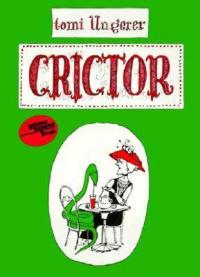 Diane Metrick, HMCPL Admin
"My favorite was Crictor by Tomi Ungerer. I loved it because it seemed to show that scary things (snakes) might have a gift to offer the world. I've always felt animals were honorable cohabitators of the earth!"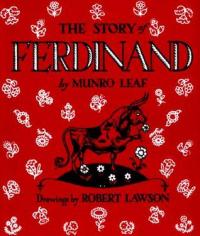 Sue Royer, HMCPL Deputy Director
"My favorite was The Story of Ferdinand by Munro Leaf and illustrated by Robert Lawson. I loved the drawings and never got tired of the story of the gentle bull Ferdinand who was taken to the bullfights all because he happened to sit on a bee. I enjoyed sharing this story with my own children, and will continue the tradition with my two grandchildren."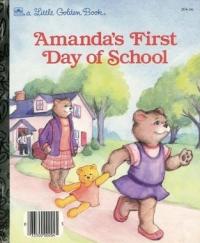 Amanda Campbell, Madison Public Library Assistant Manager
"Of course, I loved this Little Golden Book because it was about a bear with my name! Experiencing Amanda's excitement, then fear, and finally fun throughout her first day of school really helped to calm my nerves about any new experience. I read this book before every first day of school, even through college."