The Downtown Huntsville Library is home to a robust Information and Business Center. Formerly known as the Reference desk, the librarians in this Information department are experts at helping you with your research needs. From periodicals to databases, social services to meeting and study room spaces, we have the resources you need for research and projects. Located on the second floor of the Downtown Huntsville Library, the Information and Business Center consists of: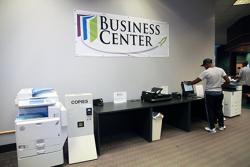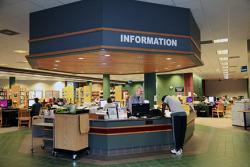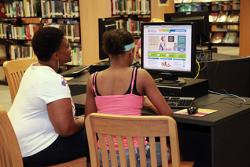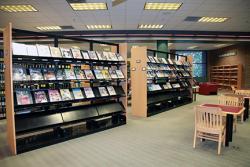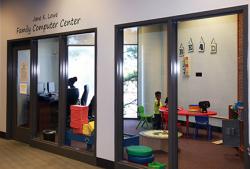 The department provides a diverse set of resources and services, including:
"Got a Question? Ask Us!" in person, by telephone, email, or live chat
Research guides on a wide range of topics
Reference books, databases, magazines, and newspapers
Interlibrary Loan (ILL) services for books, audiobooks, articles, and microfilm ($3 fee)
Free meeting rooms for individuals and groups
Exam proctoring (by appointment)
Free computer and internet access
Free classes for Basic PC, internet, Microsoft Office 2010 skills, and much more  
Business Center
The Business Center provides a new level of business support for our patrons who now have the ability to copy, email, scan, and fax documents, and to purchase a number of services and supplies, including:
Service or Product
Cost
SOUTHWORTH® Ivory Linen Business Paper,
8 1/2" x 11" 10 Count in a Manila Folder:
75¢ each
SOUTHWORTH® Ivory Linen #10 Envelope:
10¢ each
#10 White Envelopes:
5¢ each
Notary Service:
$1.00 per page
Fax Service:
50¢ per page
Scan to Device or Cloud:
50¢ per page
Black/White print-outs or Copies:
15¢ each
Color Print-outs or Copies (Downtown Location):
25¢ each
Patrons may also use the Business Center as a self-service solution for printing from library computers or from any internet-capable device in the world. Visit hmcpl.org/mobileprint for more information.
The Huntsville-Madison County Public Library system offers various business services, such as printing, copying, and faxing, at each branch location. However, the Downtown Huntsville Library and the Madison Public Library have full business centers to help you with your business needs. Please call or come by our Business Centers at the Downtown Huntsville Library (256-532-5975) or the Madison Public Library (256-461-0046), or send email to askus@hmcpl.org to find out how we can serve you.