These pages are the home of the Huntsville Madison County Public Library's participation in Smart investing@your library®, a special grant program which funds efforts to provide library patrons with access to effective, unbiased financial education resources and is administered jointly by the FINRA Inve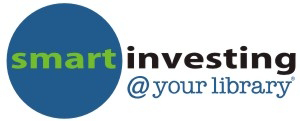 stor Education Foundation

and the American Library Association. Through the program, library patrons are empowered to make smart financial decisions, both for long-term investing and day-to-day money matters. The program is especially concerned with helping those who might otherwise have limited access to important information relevant to their financial well-being.
Since 2007, Smart investing@your library has awarded 94 grants totaling over $7 million.
The Huntsville Madison County Public Library is honored to be a recipient of this grant and plans to focus on providing financial literacy resources, materials and classes to three distinct groups. These groups are:
New Investors
Military Community
Youth
Stay up to date with the latest financial literacy posts on our blog at http://hmcpl.org/mym.
"Smart investing@your library® is an incredible program that has brought innovative library services and resources to libraries nationwide," said ALA President Maureen Sullivan. "Through this partnership, ALA and the FINRA Foundation are transforming libraries into reliable, unbiased resources for financial information and education, and consequently are transforming the communities these libraries serve."
"The libraries participating in this grant program make reliable financial information and education readily accessible in their communities," said Gerri Walsh, President of the FINRA Foundation. "They are paying close attention to their communities' needs and aspirations, and are responding in creative, sustainable ways to help residents achieve financial goals for themselves and their families."