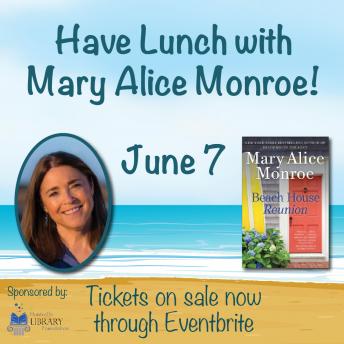 The Huntsville Library Foundation is hosting a luncheon with Mary Alice Monroe at the Madison Public Library on June 7th. She will be discussing her new release, Beach House Reunion.
Tickets and information here.
For more information on New York Times Bestselling author, Mary Alice Monroe, please visit her website.