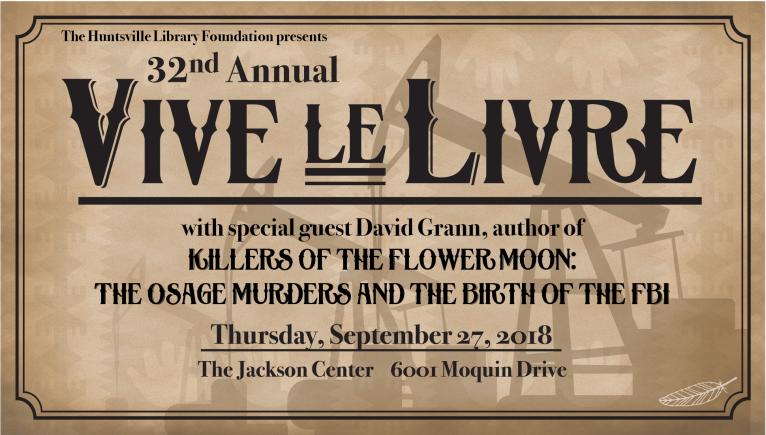 ---
The Huntsville Library Foundation (HLF) proudly presents bestselling author David Grann as the guest of honor and keynote speaker at HLF's 32nd annual Vive le Livre gala on Thursday, September 27 at 6:00 p.m. at the Jackson Center, 6001 Moquin Drive. The event will begin with a cocktail reception at 6 p.m., followed by a gourmet dinner and keynote address by Grann.
For sponsorships starting at $500, please click here.
For individual tickets, please click here.
For more information, please visit the Huntsville LIbrary Foundation website: