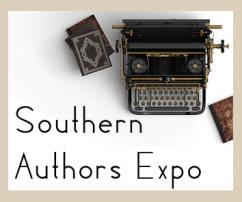 Come to the Downtown Huntsville Library on Saturday, Aug. 19, from 10 a.m. to 4 p.m. for the Southern Authors Expo. The library will be filled to the gills that day with local and regional authors ready to share their works with you. Huntsville is already home to a few notable authors...maybe you'll meet the next Homer Hickam or Ilsa Bick!
The Southern Authors Expo offers the opportunity to connect authors and readers and for aspiring authors to meet others like themselves. The expo will have speakers and panels throughout the day. Our featured authors this year are: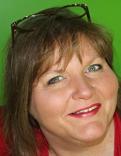 Lesia Flynn: Lesia Flynn first fell for romance when her mother gave her a paperback romance novel. One book later, and she was hooked on love. Lesia was born and raised in Louisiana, and studied graphic design at Louisiana Tech University. She loves libraries, gardening, travel, art of all kinds, and playing some really bad guitar for her neighbor's cows. Lesia is an active member of the Heart of Dixie Chapter of Romance Writers of America. Visit her website.

Ashley Chappell: Ashley Chappell is the author of the young adult fantasy Dreams of Chaos series and the irreverent paranormal romp, Of War and Taters. Chappell currently resides in Huntsville. When not writing, reviewing, or burying her nose in one of her well-worn Terry Pratchett or Neil Gaiman novels, she can be found sailing with her husband on their boat 'Dupracity' (Fans of Kurt Vonnegut will want to ask her what that means). Visit her website.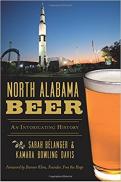 Sarah Bélanger and Kamara Bowling Davis: Local authors whose first book, North Alabama Beer: An Intoxicating History, is being released by Arcadia Press this August. North Alabama built its first commercial brewery in Huntsville in 1819, three months before the state joined the Union. Before Prohibition in 1915, the region was peppered with numerous saloons, taverns and dance halls. Locals still found ways to get their booze during Prohibition using Tennessee River steamboats and secret tunnels for smuggling. Alabama re-legalized beer in 1937, but it wasn't until 2004, when the grass-roots organization Free the Hops took on the state's harsh beer laws that the craft beer scene really began to flourish. Trace the history of beer in North Alabama from the early saloon days to the craft beer explosion. We will have copies of this book available for purchase and autograph at the expo, a special treat from their publisher as the book won't officially be released until August.
Jell's 4 Ever BBQ and Pearl Asian Cuisine food trucks will be available for lunch in the parking lot from 11 a.m. to 2 p.m. Showers Center Friends of the Library host a bake sale as well. The Southern Authors Expo is free to attend and open to the public. Authors will have copies of their books for purchase. Support our homegrown talent at the Expo! 
Schedule of Events
10 a.m.:  Romance Panel--Angela Blount, Lesia Flynn, Betty Bolte, Bonnie Gardner
11a.m.: Featured Author– Lesia Flynn
12 p.m.: Young Adult  Panel--Alex White, A.G. Porter,  K.M. Higginbotham, Ashley Chappell, Nina Soden
1 p.m.: Featured Author– Ashley Chappell
2 p.m.:  Featured Author- Sarah Bélanger and Kamara Bowling Davis—Local authors Sarah Bélanger and Kamara Bowling Davis share their newest book North Alabama Beer: An Intoxicating History as they talk about the research and tribulations that went into preparing their book.
3 p.m.: Non-Fiction Panel--Sasha Reynolds, Tom Brandon, Frank Chase Jr., Terri French, Kami Davis and Sarah Belanger
Here are the authors who will be at the Expo:
| | | |
| --- | --- | --- |
| Name | Genre | Titles |
| S.D. McPhail | Fantasy, Science Fiction | Treasures of Dodrazeb: The Origin Key; Between the Wall and the Fire (Anthology) |
| Sasha Reynolds | True Crime / Memoir | Similar Transactions |
| Tracy Kozinski | Fiction, Epic Fantasy | The Darkness That Slept, The Allistars Heart |
| Annie M. Cole | Southern Fiction, Inspirational | Bell Forest, Water on a Sea Star, Silver Leaf, Murmuring Cove, Summer's Keep |
| Tom Brandon | Humor, Nonfiction | Mr. Brandon's School Bus (What I Heard On The Way To School) |
| Michael Guillebeau | Mystery | Play Nice |
| Amber D. Tran | Young Adult, Coming-of-Age | Moon River |
| Ray Hensley | Sci-Fi | The C.R.A.C.K. (Creatures Real And Certain Killers) |
| Nina Soden | Young Adult, New Adult Preternatural Fiction | Awaken, Beginnins, Revenge, Pursuit, The Chosen, The Hunted |
| Judd Vowell | Post-Apocalyptic | Overthrown I and Overthrown II |
| Dixie Distler | Historical Fiction | The Life and Times of Bob Cratchit |
| Cathryn Buse | Religion | Teaching Others to Defend Christianity |
| Libby Ware | Historical Fiction | Lum |
| Susan Larson | Children's Picture Books | There's A Fly In My Ear and There's A Cat On My Head |
| Frank Chase Jr | Self-Help Christian | Kleptomaniac: Who's Really Robbing God Anyway? and False Roads To Manhood |
| Virgil Moon | Historical Fiction | The Picket |
| Khristina Chess | Young Adult | Straight A's, Hollow Beauty, The Future Unborn, Drive to June |
| Jamie Dodson | Historical Fiction | Black Dragons Attack, A Nick Grant Adventure |
| Mack & Margaret Vann | Prose, Poetry | Creek Bottom Home, Can This Be Heaven |
| Patty Cake Publishing | Children's Picture Books | It's a Merry Christmas When Pig's Fly |
| Durwood White |   |   |
| Dr. Ramona L Hyman | Poetry | I Am Black America |
| Charlene Ball | Historical Fiction | Dark Lady: A Novel of Emilia Bassano Lanyer |
| Vaughn Publications | Aviation History | There is Something in the Sky, Clemson University Aviation and Space Heritage |
| Lesia Flynn | Romance |   |
| Ashley Chappell | Young Adult |   |
| Kami Bowling Davis and Sarah Belanger | Non-Fiction |   |
| K.M. Higginbotham | YA Fantasy | Keeper: The Book of Aon |
| Angela Blount | Young Adult, New Adult, Contemporary, Memoir | Once Upon a Road Trip and Once Upon an Ever After |
| Gwarmekia LaFaye | Children's Book | April and Juanita- a book about bullying |
| James Logan | Religion | Pouring Water on the Hands of the King |
| Michal Logan | Religion | Beyond the Mirror |
| Jessica Temple | Poetry | Seamless and Other Legends |
| MaKayla Bryson | Non-fiction | The DNA Scars of Divorced Children |
| Jennifer Jonas | Music, Inspiration | Touching Lives, One Song at a Time |
| Randy Moses | Youth Horror | All The Kids Love That Scary Stuff, Restless Lie The Dead |
| Kwesi Jackson | Poetry | Cashmere and Licorice |
| Dr. Carlita Collins | Literacy in Mathematics | The Doctors of Number Operations |
| Benjamin A. Fouché | Gothic | The Night The Darkness Drew Near, Seven Gothic Short-Stories, The Winston Manor Mortuary, Wary Perceptions, Morley |
| Bart H Hamilton | Action, Adventure | Lords of Vengeance Books 1-3 |
| A.G. Porter | YA Paranormal | The Darkness Trilogy |
| A.B. England | Science Fiction and Fantasy | Right of Succession and Daydreams and Myth |
| Amanda Orneck | Fantasy | Shadow of the Owl, Winter's Eye |
| pdmac | Sci Fi/Fantasy, Steampunk, Dystopian | Wolf 359 series, Fool's Gold, An Ounce of Lead, Rebirth of Angels |
| Brian Weimer | Christian Thriller | Nexus |
| A.S. Crowder | YA Urban Fantasy | Evin |
| Heather Kaczynski | Young Adult Science Fiction | Dare Mighty Things |
| Betty Bolte | Historical Romance, Paranormal Romance | Samantha's Secret, Evelyn's Promise, Undying Love, Haunted Melody |
| Dwaynia Wilkerson - Prose & Pens | Workshops | Prose and Pens |
| Toya Poplar | Interactive Journal | Stop Write There |
| S.F. Henson | Young Adult | Devils Within |
| Terri L. French | History, Non-Fiction | Huntsville Textile Mills and Villages: Linthead Legacy |
| Mary Lou McNabb | Gardening, non-fiction | Sow It, Grow It, Know It |
| Tim Allston | Self Help, Personal Development | 7 Steps to Manage Ego Problems |
| Nakita Jackson | Motivational | Alphabet Motivation |
| Kimberly Garrett | Testimonial | Enjoying the Journey |
| Bonnie Gardner | Romance | Southerland's Dilemma and The Man in the Mirror |
| DeJuan Cuffee | Poetry | Words for the Soul (The Cure for Poetry, Hip-Hop, and Spoken Word) Vol. 1 and Beyond an Era |
| James E. Gates | Non-fiction | The Essence of Sickle Cell Disease |
| Jamal Cummins | Christian, Religion | 31 Days to Wise Dominion |
| Bill McDonald | Poetry | Walking on a Moonbeam |
| Alex White | Young Adult | Every Mountain Made Low |
| Jamie Dodson | Historical Fiction, Golden Age of Aviation | Three Nick Grant Adventures- Flying Boats and Spies, China Clipper, Mission: Shanghai |