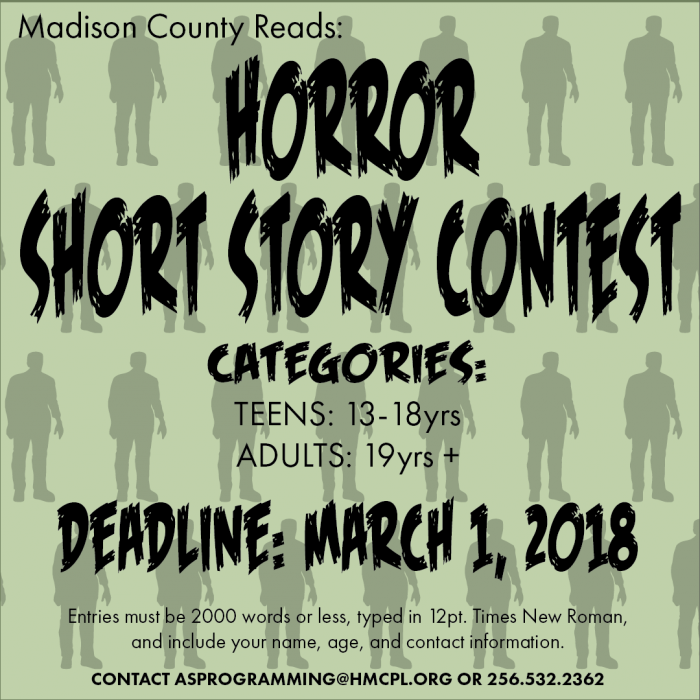 In conjunction with Madison County Reads, the Huntsville-Madison County Public Library is hosting a horror short story contest.
Categories: Teens: 13-18 years old
Adults: 19yrs and older
Entries must be 2000 words or less, typed in 12 point Times New Roman and include your name, age, and contact information.
The Deadline to enter is March 1, 2018.
Turn it in digitally by emailing it to asprogramming@hmcpl.org  or in person at your closest library branch.
We will be awarding first, second, and third prizes for Adult aged 19 and older and Teens aged 13-18.
The winner will be announced on March 23rd. For questions, please call 256-532-2362