The South Huntsville Library- Opening September 28 at 12:00 p.m.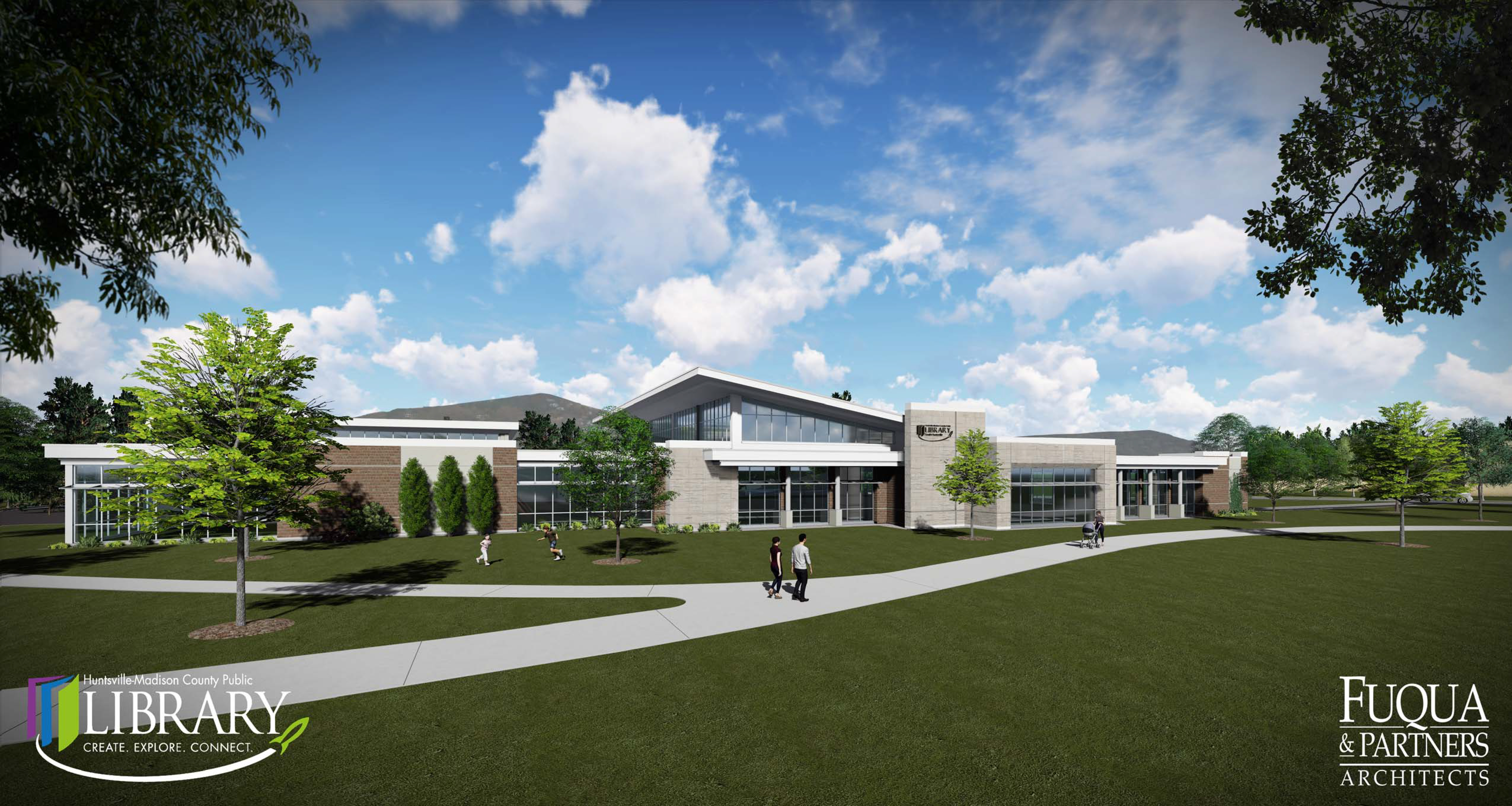 The library is being built on the northern end of the old Grissom High School campus and will be the cornerstone of the Sandra Moon Community Complex.
The new library will be approximately 30,750 square feet. 
The library cost is $9.5 million. It represents a collaborative effort between the City of Huntsville, contributing $5.6 million to the project, Madison County Commission giving $2.1 million, and the Huntsville Library Foundation raising $1.8 million through private donations.
Amenities include an open/bookstore-style floor plan, Makerspace Studio, a meeting room, children's puppet theater, teen gaming center, outside vendor coffee shop, and an indoor fireplace for cozy reading. 
This new library will serve the growing South Huntsville community.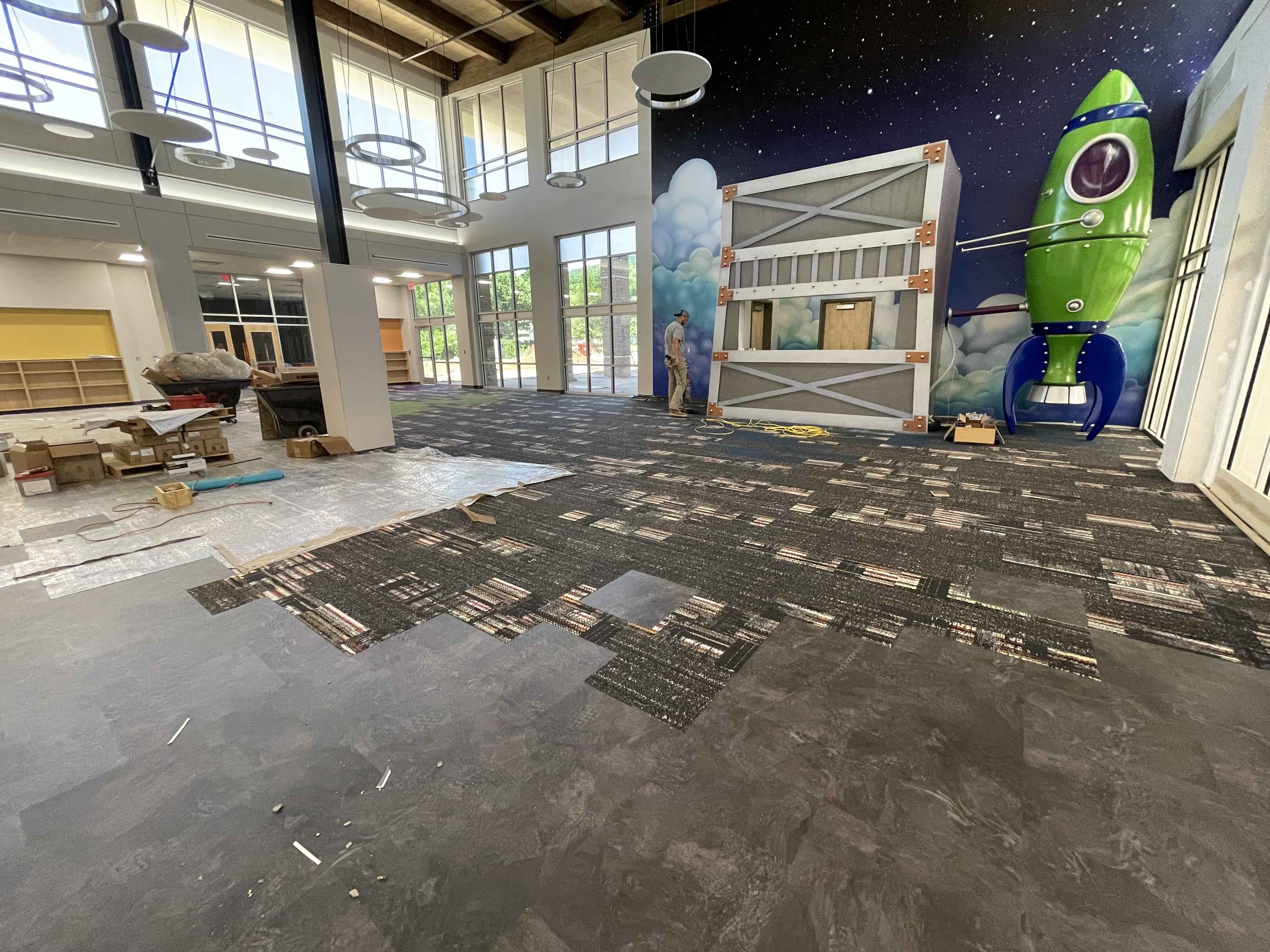 June 2021
---
* This timeline is to the best of our knowledge. Factors such as weather and the pandemic have extended construction dates.