To celebrate our county's history, the library will send a team of archivists and researchers to communities throughout Madison County. You may bring in your family records, and we will digitally copy them. Then you can take them back home with you!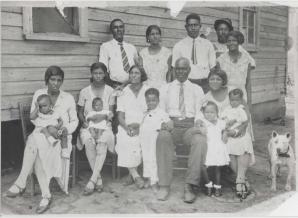 Items eligible for digitization include:
All items pertaining to Huntsville and Madison County history

Letters, photographs, diaries, military records, maps, articles of clothing (like uniforms), and artifacts

All items must be original (no photocopies or reproductions) and owned by the person bringing them for digitization

Full newspapers and firearms/weapons will NOT be considered for digitization.
Participants will receive:
A link to the digital archive for viewing their digital copies

The opportunity to have their family records preserved, digitized, and shared online for future generations.
Huntsville in Retrospect is made possible with a Library Services and Technology Act (LSTA) grant from the Alabama Public Library Service.
---
CALL FOR VOLUNTEERS!
Interested in helping us? We need dedicated individuals to volunteer onsite (see above named dates/locations). Responsibilities include helping attendees with registration and paperwork as they come in. If this interests you, please email hhrdept@hmcpl.org OR call 256.532.5969.
---
UPCOMING EVENTS:
March 3-4, 2020 at the Historic Huntsville Depot
10:00am-3:00pm [lunch break 12:30-1:00]
320 Church St NW, Huntsville, AL 35801
Free museum admission to those who bring an item to digitize! In partnership with the EarlyWorks Family of Museums.
March 20, 2020 at the County Shed
10:00am-3:00pm [lunch break 12:30-1:00]
County Commissioner District 1, 9457 Moores Mill Rd, New Market, AL 35761
April 22, 2020 in New Hope
venue & time to be determined
April 30, 2020 at the Monrovia Community Center
10:00am-4:00pm [lunch break 12:30-1:00]
254 Allen Drake Dr, Huntsville, AL 35806
May (dates to be determined)
Gurley area
Bailey Cove area
June (date to be determined)
Triana area
July 24 & 31 at St. Johns AME Church
10:00am-4:00pm [lunch break 12:30-1:00]
229 Church St NW, Huntsville, AL 35801
Events at St. Johns are closed to the public - congregation only.
August 29 at Lowe Mill (1st floor connector room)
12:00pm-4:30pm
2211 Seminole Dr SW, Huntsville, AL 35805
Emphasis on Women's Suffrage records, in partnership with the League of Women Voters
More venues & dates to be announced!
---
---
Want to stay up to date? Sign up for our Special Collections newsletter.