Kids' Summer Reading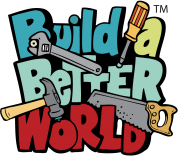 Huntsville-Madison County Public Library is ready to "build a better world" with you! Join our Summer Reading Club by picking up information at your local library. It's easy and best of all, FREE! All children through 5th grade may participate in a variety of programs throughout Madison County. From animal programs, martial arts demonstrations, and STEAM-based learning experiences, the library has something for kids of all ages.
There's so much to learn at the library. Summer Reading information will be available for pickup at any branch beginning May 30. On July 22, from 4-7 p.m., we'll have a Field Day at Big Spring Park to celebrate Summer Reading. See a youth services librarian for more information.
Download our Summer Reading newsletter here
Click here for favorite books from our staff members' childhoods
Click here for Summer Reading events, logs, challenges, and more
Be sure to join us at one of our Summer Reading kick-off parties!
School Summer Required Reading
Click on the links below for required reading lists for Huntsville City schools, Madison City schools, and Madison County schools or visit this Required Summer Reading Guide.
Huntsville City schools

Madison City: 

Monrovia Middle School:

Sparkman High School:
Don't see your school listed here? Check out our handy LibGuide for more Summer Reading required books lists.
Programming Partners
Thank you to our programmers! These organizations and businesses offer free programs at your library to supplement the Summer Reading experience. Click on each link to learn more about these great partners.
Sponsors
Thank you to our sponsors! Without financial assistance from organizations like these, we would not be able to support such a fun and robust Summer Reading program. If you are interested in supporting Summer Reading, please contact Outreach Manager Mandy Pinyan at mpinyan@hmcpl.org or make a donation at huntsvillelibraryfoundation.org/donate (be sure to designate your contribution to Summer Reading).
Adult Summer Reading
Summer reading… it's not just for kids any more! The good part is you get to read whatever you want. The even better part is you can win awesome prizes for doing so! This year we are giving away a brand new Kindle Fire with cover to our grand prize winner! Here's how to enter: 
2017 is the summer of Goodreads. Don't have a Goodreads account yet? It takes just a minute to sign up, and it's free. Once you have created your new account (or signed into your current one), search in the Groups box for Huntsville-Madison County Public Library group and join. Joining this group is all you need to do to become a participant.
How do I participate?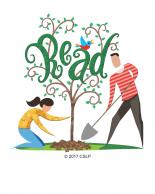 After reading any book, add your title to our special "Adult Summer Reading 2017" bookshelf (instructions below). Our goal is, as a community, to collect at least 1000 different titles on the ASR 2017 shelf by August 4. Being a part of the HMCPL Goodreads group will also help you get notifications of some of the great events we have planned, such as the fundraiser at Spirited Art and our end of summer party at Straight to Ale.
There will be door prizes and random drawings for prizes at both "Game Your Way to a Better World" at Pints and Pixels and "Grow Your Way to a Better World" at Straight to Ale. Winners will be randomly selected from the list of participants in the GoodReads group...so join today!
Here's how to add a book to the ASR 2017 bookshelf:
Important: If you add a group book and find out that another participant has already added it, simply write your name and home library and the date you finished in the "Why This Book?" field and it will still count!

Adult Summer Reading Events: