Summer Reading time is here! This year things will look different from years past. We are honoring social distancing guidelines and offering remote opportunities for reading and learning. Participants can log books read over the summer months as before, with our downloadable reading logs for kids and teens. These completed logs can redeemed for prizes. We will provide online programs with our talented youth librarians and community partners.
*Please note that Bessie K. Russell is no longer open as they prepare to open the North Huntsville Library this fall. 
Pop-Up Storytime in the Park
Storytime begins at 10:00 a.m. and lasts for approximately 30 minutes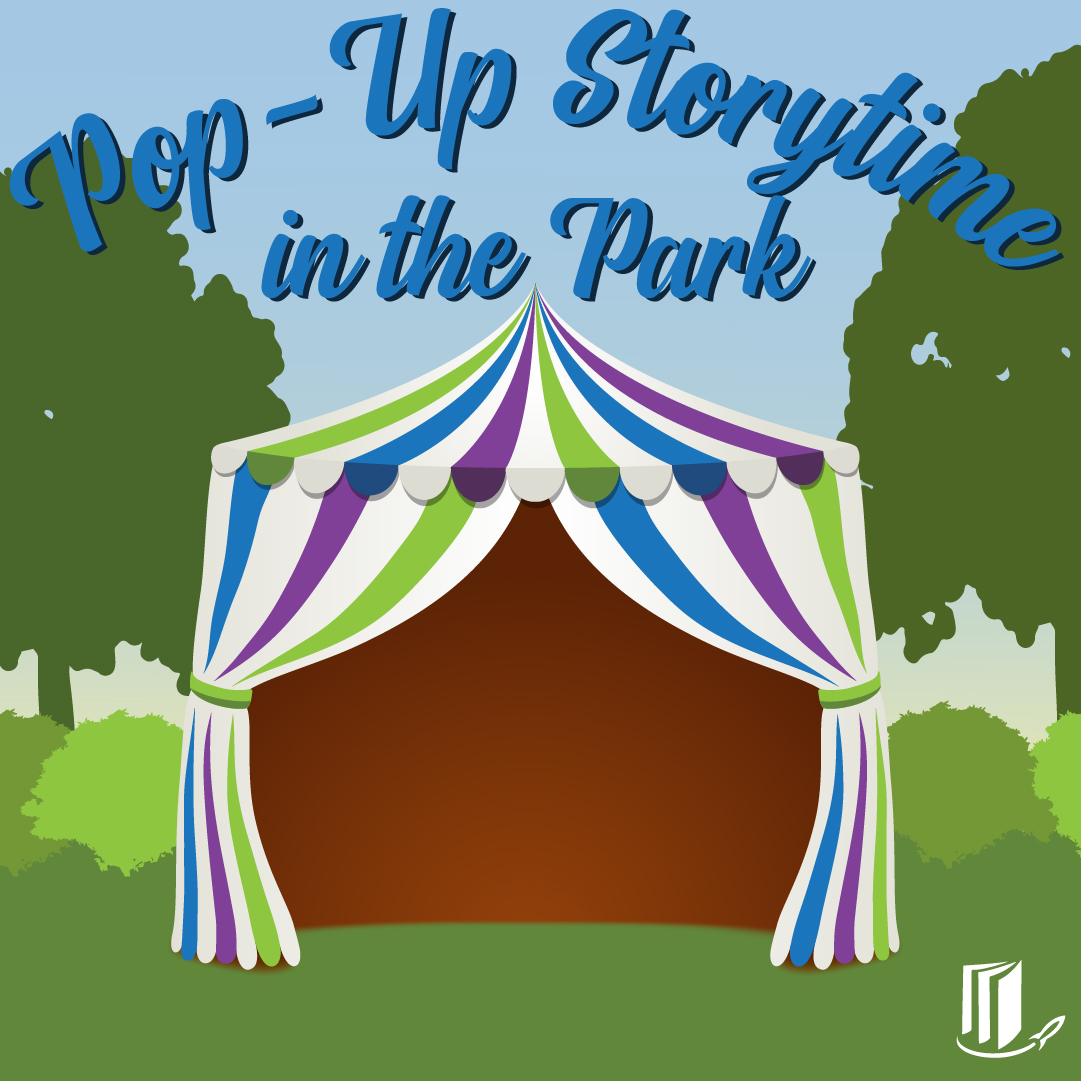 Rescheduled to Friday, July 31:  Phillips Park in Monrovia (under the pavilion)
Tuesday, August 4: Kids Kingdom at Dublin Park
Wednesday, August 5: Flamingo Park
Thursday, August 6: Willow Park
Tuesday, August 11: Kids Space
Thursday, August 13: Creekwood Park
Tuesday, August 18: Showers Center Park
Thursday, August 20: Palmer Park
Tuesday, August 25: Everyboday Can Play Park
Thursday, August 27: Blue Water Springs Park
More dates and locations coming soon!
Take and Make Crafts
In lieu of programming, we are offering take and make themed craft bags. You can visit your branch each week for a new craft (one per child and a maximum of 5 per family). Click here for the craft schedule for Prek-2nd grade and for 3rd-5th grade.
You can reserve a craft bag using our online form.
Book Trackers
2020 Summer Reading Printable Book Tracker for Kids 11yrs and under
2020 Summer Reading Printable Book Tracker for Teens 12yrs and older
You can submit completed reading logs to summerreading@hmcpl.org  by July 17, 2020 for a chance to win prizes. 
Virtual Programming Schedule
All of our virtual programming will be available on HMCPL's Youtube Channel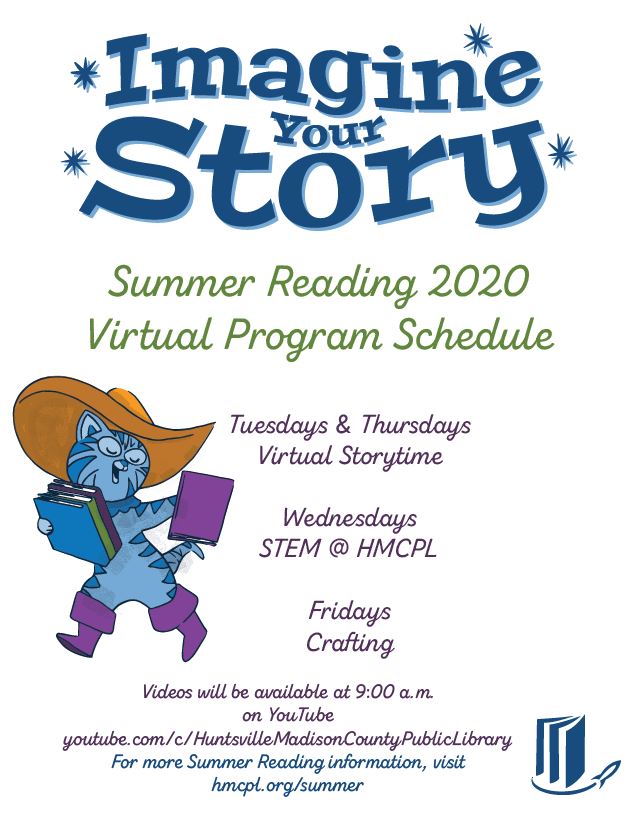 Resources
Required Summer Reading for each area school system.
A resource for summer reading titles is SYNC, a free summer audiobook program for teens 13+. SYNC will give away two complete audiobook downloads a week - pairs of high interest titles, based on weekly themes. Audiobooks use the OverDrive app. Here is the link: https://www.audiobooksync.com/. 
---
2019 Summer Reading Stats:
 

2019 Children's Summer Reading

Program Attendance: 40,223
Number of Children's Programs Offered: 794
Total Number of Children's Books Read: 231,569

 

 

2019 Teen Summer Reading

Program Attendance: 1,136
Number of Teen Programs: 125
Total Number of Teen Books Read: 25,078
With support from donors, the library held its end of the summer party at the U.S. Space and Rocket Center, featuring games, simulations, crafts, and free books! Over 1,200 were in attendance for this free concert and community event, which also included each child receiving a free book through our Scholastic FACE partnership.
2020 Sponsors
Our 2020 summer reading program is made possible through a generous donation from:
Without financial assistance from organizations like these, we would not be able to support such a fun and robust Summer Reading program. If you are interested in supporting Summer Reading, please contact Outreach Manager Mandy Pinyan at mpinyan@hmcpl.org or make a donation at huntsvillelibraryfoundation.org/donate (be sure to designate your contribution to Summer Reading).