Join our Summer Reading Club by picking up information at your local library. It's easy and best of all, FREE! All children and teens may participate in a variety of programs throughout Madison County. From animal programs, rock painting, and STEAM-based learning experiences, the library has something for kids of all ages.
There's so much to learn at the library. Summer Reading information will be available for pickup at any branch beginning May 28. On July 26, from 4-7 p.m., we'll have a closing celebration at the U.S. Space and Rocket Center to celebrate Summer Reading. See a youth services librarian for more information.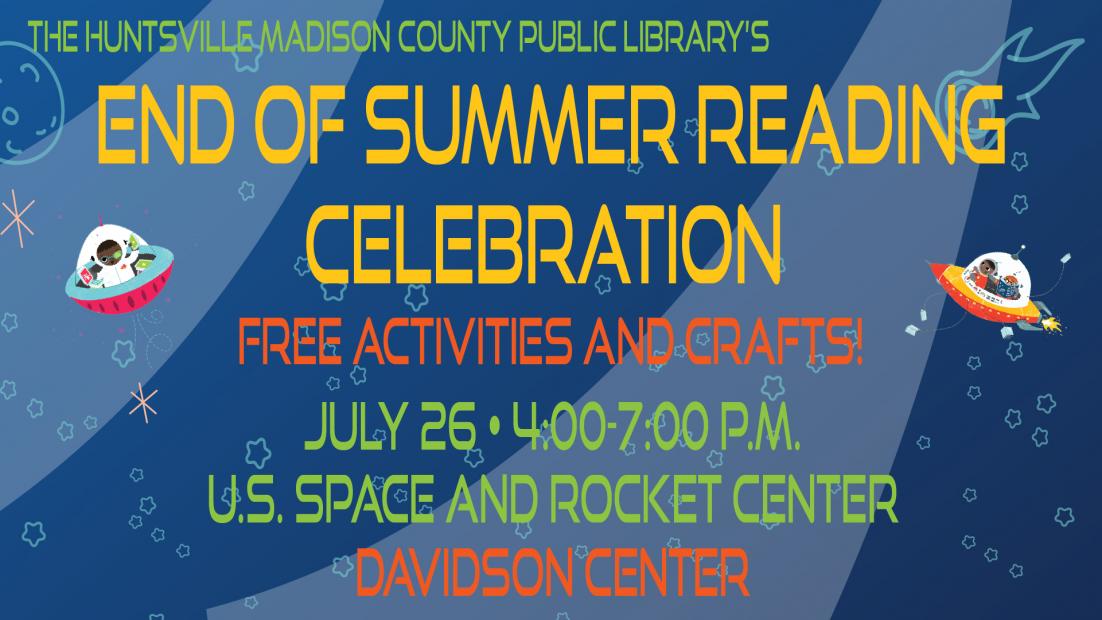 End of summer reading party information:
- Entrance into the Davidson Center is FREE for attendees between the hours of 4:00 -7:00 p.m.
- Please enter through the north entrance (red doors).
- Librarians will be providing a variety of crafts and activities suited for ages 3-12.
- First come, first serve: get your special edition robot minion (made from our 3D printers).
- Take a picture with the 501st Legion - Vader's Fist.
- Door prizes will be handed out (must be present to win!)
- Music provided by Sullivan Productions 
---
Missed our Summer Reading Kick Off Puppet Show? See it here on YouTube.
---
A resource for summer reading titles is SYNC, a free summer audiobook program for teens 13+. Returning April 25, 2019, SYNC will give away two complete audiobook downloads a week - pairs of high interest titles, based on weekly themes. Audiobooks use the OverDrive (not Libby) app. Here is the link: https://www.audiobooksync.com/. 
---
Be sure to join us at one of our Summer Reading kick-off parties!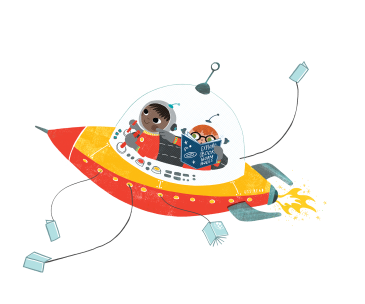 Friday, May 31, 11:00 a.m. - 2:00 p.m.
Elizabeth Carpenter Public Library of New Hope
Kick off party at the New Hope City Park. 
Saturday, June 1, 9:00 a.m.
Madison Public Library
Feature relay races, big trucks, birthday cake, games, face painting, and information on Summer Reading! Yarbrough's Educational Reptiles will host a live, hands-on animal show at 11:00 a.m.
Saturday, June 1
Tillman D. Hill Public Library of Hazel Green
Saturday, June 1, 5:00 p.m.
Summer Reading Kick Off
Triana Public Library
Tuesday, June 4, 3:30 p.m.
Toss up Tuesday Summer Reading Edition
Bailey Cove Public Library
Join us as we kickoff our Summer Reading Program for 2019 with the amazing Doctor Osborn Magic Show. This show is intended for all ages and you can begin your adventures with our "Universe of Stories" this summer.
For summer reading program schedules, please visit your local branch or go to our online calendar.
---
School Summer Required Reading
Click on the link to our LibGuide for required reading lists for Huntsville City schools, Madison City schools, and Madison County schools.
---
Programming Partners
Thank you to our programmers! These organizations and businesses offer free programs at your library to supplement the Summer Reading experience. Click on each link to learn more about these great partners.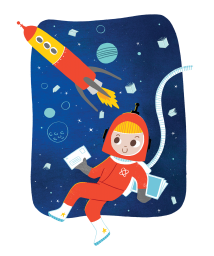 Yarbrough's Educational Reptiles
Sponsors
Our 2019 summer reading program is made possible through a generous donation from Dr. Paul and Mrs. Christina Tabereaux as well as from:
Without financial assistance from organizations like these, we would not be able to support such a fun and robust Summer Reading program. If you are interested in supporting Summer Reading, please contact Outreach Manager Mandy Pinyan at mpinyan@hmcpl.org or make a donation at huntsvillelibraryfoundation.org/donate (be sure to designate your contribution to Summer Reading).